I've ridden my bike in some fairly gruelling conditions before but never have I struggled to only average 10mph between Calais and Boulogne. That was thanks to the effects of Storm Aileen. For quite some time actually starting our chariry bike ride on the bikes was seriously in question, all sorts of contingency plans were being put into place to get 106 riders and their bikes from Calais to Le Touquet by train as constant wind speeds of 28-40mph and gusts of up to 65mph were forecast for the coast road to our destination on te first day.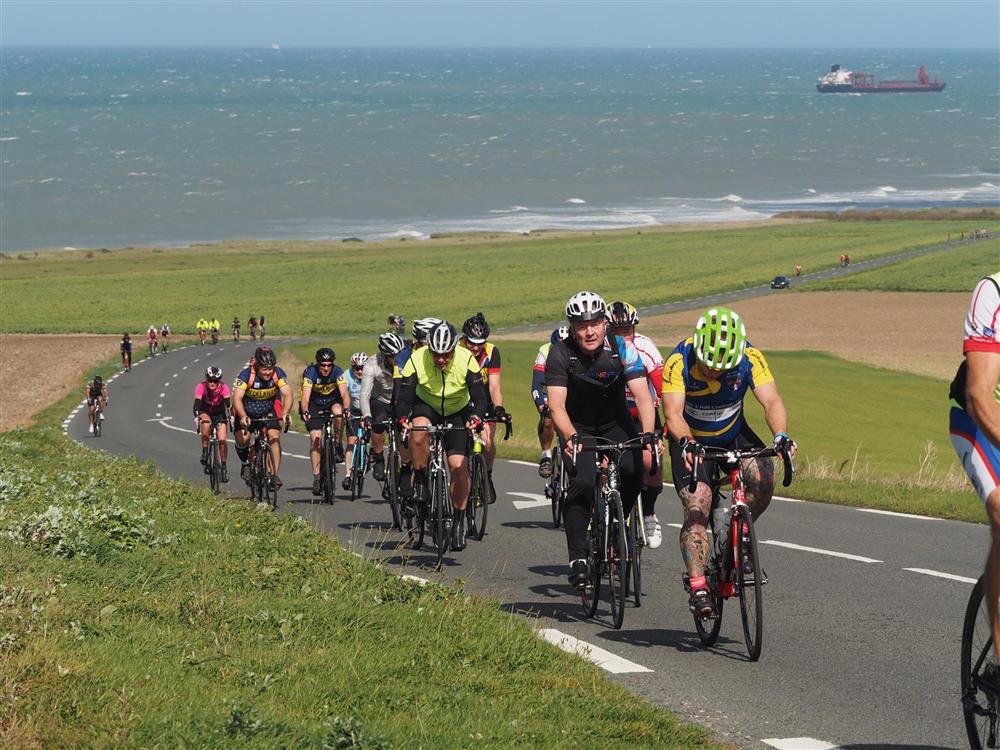 Because everyone really wants to do the whole ride we decided that so long as we kept together in small groups and were wary of the conditions we would give it a go, anyway how bad can a little bit of wind make it!! Brutal doesn't even come close, on a route that I have done a few times before always being able to average 15mph plus even without the aid of any peloton, storm Aileen made 10mph in a group a real struggle. The point was really rammed home when at the top of the climb pictured above there is a normally glorious descent that makes the climb worth every pedal stroke. But on Wednesday the wind was so strong and against you that to achieve a speed in double figures down hill you actually needed to pedal quite hard. The overall effect was that the 25 miles between Calais and Boulogne was actually just one long 25 mile climb with varying degrees of difficulty from hard to almost impossible. Even though we turned inland a bit from Boulogne to Le Touquet for the last 20 miles, a 45 mile ride that should have taken just under 3 hours actually took almost 5.
The physical effort that day 1 of the ride extracted from everyone affected day 2 and a relatively easy 100 miles (if thats even possible) was made to seem like double that. It was just simply a matter of survival and when the hotel in Amiens came into view it was one of the loveliest most welcome sights I have ever experienced. A very good nights sleep and an enjoyable breakfast later and suddenly all is right with the world again and with the usual exception of being rather saddle sore I was looking forward to completing the last 108 miles of the ride. Probably mainly psychological but I felt much stronger on the last day of the ride and enjoyed those last miles. As we ended up in Reims it seemed only fitting to have a little glass to celebrate the achievement and also the considerable money raised for an excellent cause.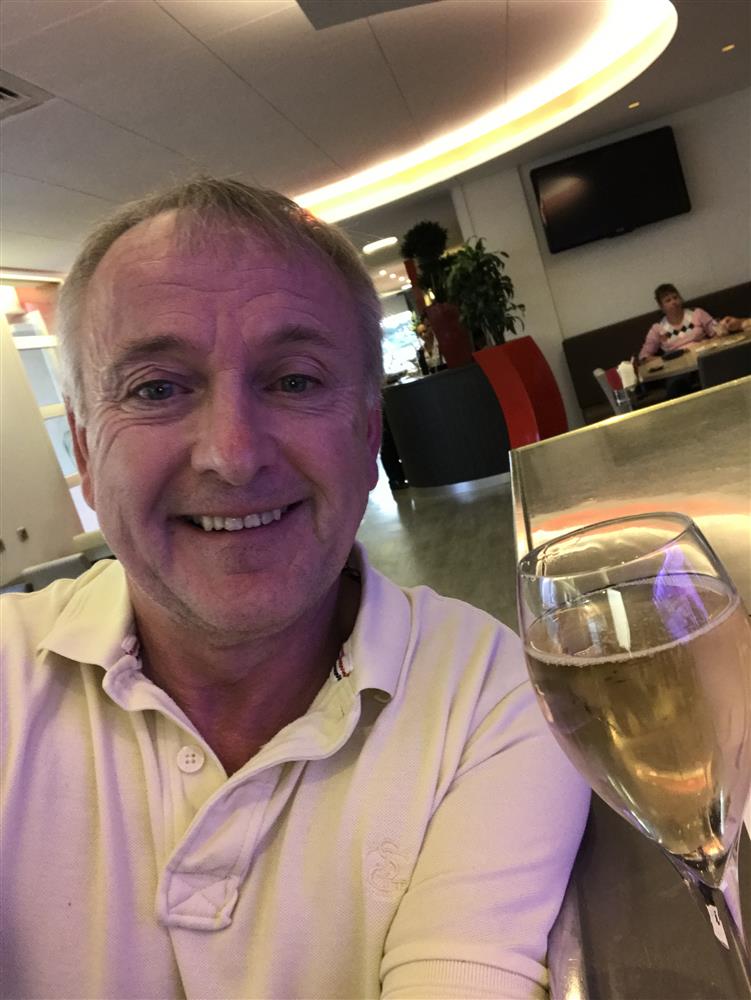 If you feel we deserve your support please click here and donate anything no matter how large or small.